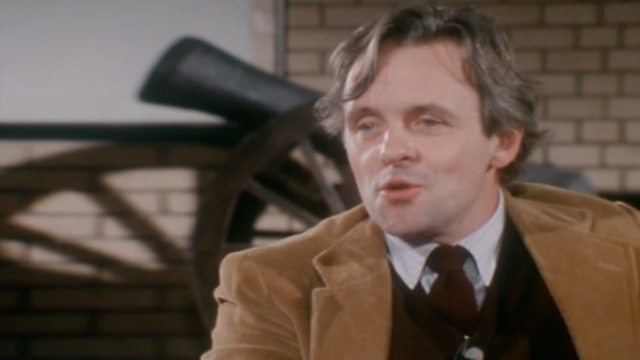 Interview with Anthony Hopkins 1981
Sir Anthony Hopkins, one of Wales' most distinguished actors, returns to the Welsh College of Music & Drama in Cardiff from where he graduated in 1957. In this candid interview recorded in 1981 he recalls his lack of confidence and success in mainstream school - 'I was a complete dunce'. He wasn't aware that he was, in fact, dyslexic.
He was born Philip Anthony Hopkins in Margam, Port Talbot, on 31 December 1937. His parents, Muriel Anne Yeats and Richard Arthur Hopkins, sent him to Jones' West Monmouth Boys' School in Pontypool, before sending him to Cowbridge Grammar School.
At the age of 15, he met Richard Burton and was influenced to enrol at the Welsh College of Music and Drama He had found his vocation.
Hopkins' most celebrated role was as the cannibalistic serial killer Hannibal Lecter in The Silence Of The Lambs. He won an Academy Award for Best Actor for the role in 1992. In addition to his Oscar, Hopkins has been nominated for his work in The Remains Of The Day (1993), Nixon (1995) and Amistad (1997). In 2006 he received the Golden Globe Cecil B DeMille Award for lifetime achievement.
In February 2008 Hopkins became a Fellow of the British Academy of Film and Television Arts (Bafta). He had previously won Bafta awards for his parts in The Silence Of The Lambs, Shadowlands, and inthe 1973 BBC production of War And Peace.
Though now aged 76, he continues to work, taking a part in the film Noah in 2014. He has also recently gained fame for work as a composer.
Featured in...
A collection of archive footage featuring Wales in the 1980s.

Highlights of favourite BBC Wales programmes reflecting the story of Wales and its people.