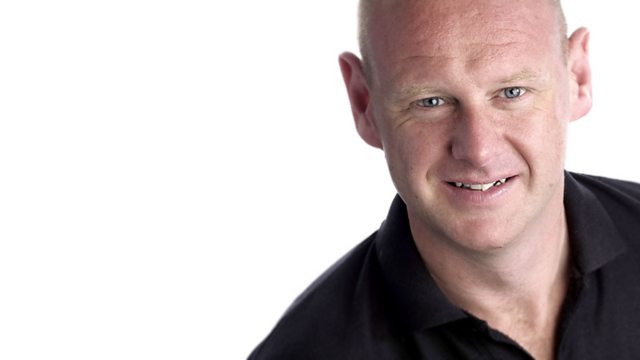 Hampshire Police Marine Unit
In the first part of a new series, Neil spends the afternoon on the water with Hampshire Constabulary's Marine Unit.
Also he has a go at fencing in the New Forest, Honor Blackman talks about her life and career and poet Chris Carnegy pays tribute to AFC Bournemouth's season
Hampshire county bowler Steve Whitehead keeps us up to date with developments in the world of bowls, and Simon Rose reviews the latest blockbuster Olympus.
For those on the roads across the south of England, there is travel news as it happens. And a smile is promised as the weekend draws to a close.
Neil's Sunday evening programme is a mix of reviews and previews from the world of arts and culture, mixed with a selection of music that will leave you wanting more.
BBC Radio Solent offers a choice of listening on a Sunday evening.
Neil is on FM, AM online, The Paul Miller Soul Show is on digital radio and online.
Last on
Sgt Tony Birr tells Neil about the work of the Hants Police Marine Unit
A-Z Playlist
Professions: Today is International Health & Safety at work day
A Winters Taylor - David Essex
Benny Hill - Ernie The Fastest Milkman In The West
Coldplay - The Scientist
Dusty Springfield - Son Of A Preacher Man
Elkie Brookes - Pearl's A Singer
Fire Fighter For This Love - Cheryl Cole
Georgio Moroder & Phillip Oakey - Together In Electricians dream
Hairdresser 100 - Love Plus One
I Shot The Sheriff - Eric Clapton
Jamiroquai - Space Cowboy
Kraftwerk - The Model
Lonnie Donegan - My Old Man's A Dustman
Michael MacDonald - Plumber Be There
Newsreader Kids On The Block
Opportunities - Pet Shop Owners
Pilot - January
Queens Of The Stone Age - Lost
Rock Around The Clock Maker - Bill Haley
Spencer Davies Group - Keep On Plumbing
Tina Wood Turner - The Best
Up On The Roofer - Drifters
Vets Spend The Night Together - Rolling Stones
Witchita Lineman - Glen Campbell
XTC - Mayor Of Simpleton
You Got The Love - Florist & The Machine
Zhane - Hey Mr DJ