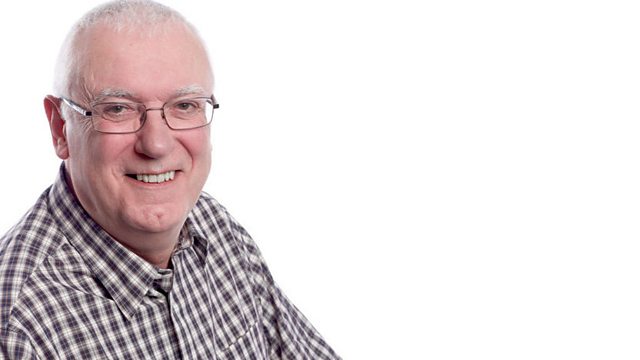 The Cartridge Years: 1973, 1983 and 2001
Richard turns back the clock with the hits and local headlines from 1973, 1983 and 2001.
Last on
April 1973
A new chair lift was opened at Alum Bay - with views over The Needles.
An escape plot was discovered at Albany prison.
A Royal Navy helicopter crashed into the Solent whilst attempting to rescue a boy who was trapped on a cliff. None of the helicopter crew was hurt, although the 13 year old who had fallen off the cliff later died.
QE2 was at the centre of a storm in parliament.  MPS wanted to know why British troops were being used to protect her in a cruise through the Med.
The Sun Arch railway bridge in Romsey was being repaired by British Rail structural engineers after another collision.  
The Forestry Commission announced plans to close an animal sanctuary in Lyndhurst.
Prices reached record levels at the New Forest pony sale in Brockenhurst.
Despite a shortage of houses, a number of brand new flats were laying empty in Portsmouth.
Swanage Railway Society claimed that 75% of local people wanted the branch line to Wareham to be reopened.
Lord Montagu announced that the historic village of Bucklers Hard was to be given heritage trust status. 
A lunar rover was on display at the National Motor Museum in Beaulieu.
Road safety protestors held a demonstration on the A31 in Wimborne. They wanted the council to make a narrow bridge on the road safer for pedestrians.
Coles fun fair was on Southampton Common.
Saints centre forward Ron Davies signed for Pompey in a £40,000 move.
Print workers were on strike.
Petrol went up by 1/2p a gallon.
The Watergate affair saw resignations in the US government.
April 1983
Fire destroyed the thatched roof of the oldest cottage in Horton Heath 
Film actress Bo Derek was shooting part of her latest film Bolero on location at Beaulieu 
The owner of a £70,000 house in Cowes, I.O.W. decided to raffle the place for £10 a ticket.
The BiC was taking shape in Bournemouth.
The owner of a hotel in Winchester was fined for leaving an R.A.C. 2-star sign up tor 10 months after the R.A.C. had withdrawn their endorsement.
The Isle of Wight was being promoted as a major cycling centre to attract tourists.
HMS Glamorgan, the only Royal Navy ship to survive a direct hit by an 'Exocet' missile during the Falklands Conflict, left Portsmouth for sea trials after extensive repairs.
High Street banks cut their base rate by half percent to 10% easing the pressure for a rise in mortgage interest rates.
The Royal Mint changed the wording on the 50 pence coin.
BL workers at Cowley were on strike.
A Turkish airliner with more than 100 people on board was hijacked en route and flown to Athens.
Charles & Diana were on an official tour of Australia & New Zealand.
Corbiere won the grand national.
An inflatable King Kong was attached to the outside of the Empire State Building in New York.
April 2001
Homes in Niton were being checked & roads were closed following a landslide.
Doubts were raised as to the exact location that William Rufus died.  The Beaulieu Estate claim he died there, not at Minstead where his memorial stone stands.
Police in Japan formally charged a businessman over the murder of the British bar hostess, Lucie Blackman.
Foot & Mouth cases were being reported around the UK.
Sophie-gate was rocking the Royals - A news of the world reporter posed as a sheikh and interviewed The countess of Wessex.
M&S reported terrible first quarter sales figures.
There were protests at M&S flagship store in Paris in response to the announcement they were to close their European shops.
The crew of an american spy plane were being held on Hainan Island in China.
America's latest mission to Mars, the unmanned Odyssey probe, blasted off from Cape Canaveral.