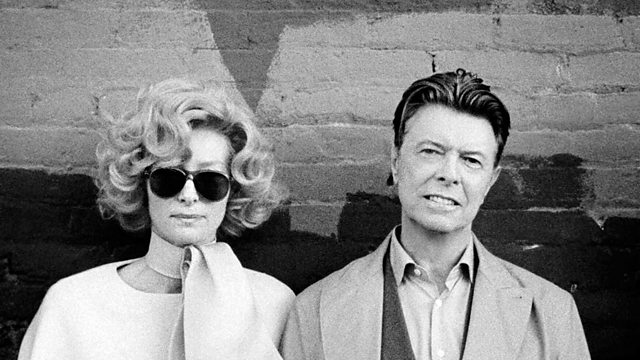 David Bowie: Vintage Key Of Life interview with Mary Anne Hobbs
Mary Anne Hobbs interviewed David Bowie in 1997 and has revamped it into a "Vintage" Key Of Life Interview for 6 Music's Bowie Celebration. Hear David talk about how he chose the name Bowie, as well as stories about Andy Warhol, Marc Bolan, Mick Jagger, and Ziggy Stardust.
Featured in...
Hear interviews and documentaries about David Bowie

6 Music celebrates the musical virtuoso that is David Bowie.

Watch and listen to the very best music moments brought to you from BBC 6 Music.