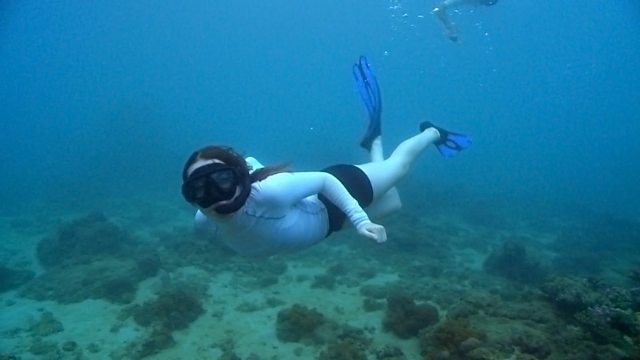 How fishing on the coral reef in Madagascar causes habitat destruction
Children from the United Kingdom visit the tropical island of Madagascar to see what life is like there for people and animals. The introduction shows children about to go snorkeling to see the coral reef which surrounds Madagascar. Aerial shots are combined with the information that reefs cover less than one percent of the ocean floor but one quarter of all sea creatures need coral reef to survive. The children discover the reef is disappearing and want to know why.
We are introduced to a group of local women who take the children on their daily fishing trip into the reef. They discover the reef is dying because the only way the women can catch fish is to walk over the coral. The children consider if it's acceptable to allow people to feed their families by fishing on the reef even though it causes habitat destruction.