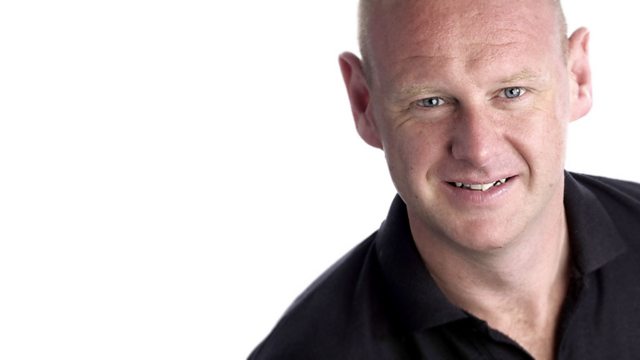 On the water
In what could be described as a nautical special, Neil talks powerboat safety with Paul Glatzel from powerboat training UK.
Also, there's another chance to hear Sir Robin Knox-Johnston in conversation with former submariner Charlie Hayward. And poet Chris Carnegy turns to the ocean for inspiration.
There's news on Cowes Amateur Operatic and Dramatic Society's latest production, which starts this week in Cowes.
Hampshire county bowler Steve Whitehead keeps us up to date with developments in the world of bowls, and Simon Rose reviews the tom Cruise film Oblivion.
For those on the roads across the south of England, there is travel news as it happens. And a smile is promised as the weekend draws to a close.
Neil's Sunday evening programme is a mix of reviews and previews from the world of arts and culture, mixed with a selection of music that will leave you wanting more.
BBC Radio Solent offers a choice of listening on a Sunday evening.
Neil is on FM, AM online, The Paul Miller Soul Show is on digital radio and online.
Last on
A-Z Playlist. Place names in the BBC Radio Solent region
Place names in the BBC Radio Solent region
Abba - Winchester Takes It All
Beautiful Southampton - A Little Time 
Chris Real - Poole If You Think It's Over
Do You Love Me - Brian Poole & The Tremeloes
El-Totton John - Don't Go Breaking My Heart
Farehamground Attraction - Perfect 
Gordon Lightfoot - Sandown
HMS Sultans Of Swing - Dire Straits
I'm Gonna Be 5000 Miles - Pooleclainers
Jerry Lee Lewis - Whole Lotta Shanklin Goin On
Kool & The Gang - HMS Victory
Lyndhurst Farm - Fog On The Tyne
Mike Oldfield - Portsmouth
New Vaudeville Band - Winchester Cathedral
Olivers Battery Army - Elvis Costello
Petula Clark - Downton
Queen - Black Gang Chine Bottom Girls
Rod Stewart - You Wareham It Well
Sway - Dean Martin 
Ticket To Ryde - The Beatles
U2 - I Still Havant Found What I'm Looking For
Ventnor In Blue Jeans - Mark Wynter
Wimborne Free - Matt Monroe 
Xanadu - Olivia Sturminster Newton-John
Yazz - Warsash All The Love Gone
ZZ Totton - Sharp Dressed Man