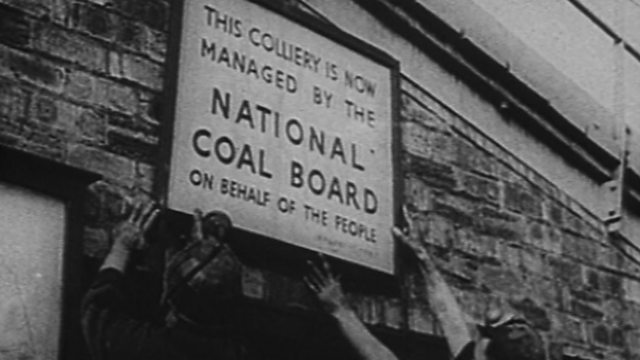 Nationalisation of the Coal Mines 1947
Archive showing Welsh coal miners unfurling the NCB flag in celebrations following the nationalisation of the coal mines by the Labour government in 1947. They install a NCB plaque proclaiming their ownership of the mines.
Featured in...
Highlights of favourite BBC Wales programmes reflecting the story of Wales and its people.