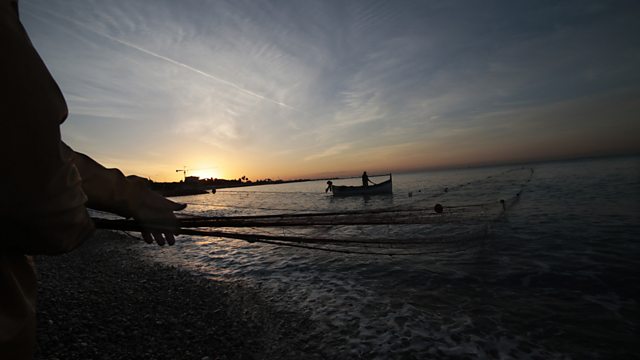 The Fisherman by Janet Morrison
The Fisherman is the second of the two winning plays in the 23rd International Playwriting Competition which is run by BBC World Service and the British Council, in partnership with Commonwealth Writers.
The winner of English as a first language category, Janet Morrison's play, The Fisherman, was described by the judges as "an ambitious story, which came to life instantly - a real thriller".
In a sleepy Jamaican fishing village, Grandma and Grandpa find themselves unexpectedly having to bring up their teenage grandchildren, Jevaughan and Latoya, after their only daughter has left the island. The teenagers feel out of place in their new quiet surroundings, but whilst Jevaughan is more or less resigned to his fate, his wilder sister Latoya has a plan to escape. Her rebellion, however, is to trigger a series of horrifying events, as she goes missing, leaving her family to search for her. Their lives become embroiled in the growing sex trade industry which has engulfed the northeast coast of the island - a blot on the district which, until now, most people have tried to ignore. As the village fishermen rise to the occasion in an effort to protect their community, it becomes clear that not everyone can be trusted. The results of their attempt are to change the teenagers - and the village - forever.
With Petra Letang as Latoya, Nathan Stewart-Jarrett as Jevaughn, Angela Wynter as Grandma, Ram John Holder as Grandpa, Don Gilet as Stanley and Nina Sosanya as Dahlia.
Director: Helen Perry
(Image: A fisherman dragging his net on a beach. Credit: REUTERS/Eric Gaillard)
Last on
Sun 14 Apr 2013
21:05

GMT
Run by the World Service and the British Council, in partnership with Commonwealth Writers

Janet Morrison, winner of the World Service's International Radio Playwriting Competition.

International Playwriting Competition Award Ceremony at Marlborough House in London.
Featured in...
Listen to the winning radio dramas by Angella Emwuron and Janet Morrison.