Progress: Are we Making Any?
Recent advances in science, social justice and personal prosperity suggest that things can only get better for the majority of people. So why are so many of us afraid they might get worse? Best-selling Pakistani author Mohsin Hamid weighs up the balance sheet of profit and loss in rising Asia, Indian investor and writer Ruchir Sharma explains why it is so hard to sustain economic progress, and American moral philosopher Susan Neiman cautions against equating progress with increasing wealth.
Photo shows construction site on the Jiangumenenei Road in Beijing. Photo credit: BBC/ Kevin Foy
Last on
Mon 15 Apr 2013
02:05

GMT
Mohsin Hamid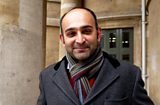 Pakistani writer Mohsin Hamid says that for the first time, millions of people in the developing world have a real chance of pulling themselves out of grinding poverty and into more prosperity. They can hope to replace their daily grind with a modicum of comfort, their children have better job prospects, life expectancy is increasing. And yet, as Mohsin's new novel
How to Get Filthy Rich in Rising Asia
  suggests, all progress also involves loss.
Ruchir Sharma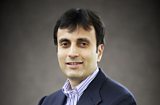 Indian investor and writer Ruchir Sharma says that we shouldn't be blinded by the remarkable economic progress made by just about every country in the world in the decade up until 2007. In
Breakout Nations
he warns that the subsequent crash should be a reminder to us that economic success is usually fleeting, that many emerging markets have been 'emerging' for the last half a century, and that only countries with careful long-term policies, such as South Korea, can hope to sustain their upward journey.
Susan Neiman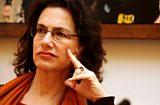 American moral philosopher Susan Neiman argues that while progress is neither guaranteed nor universal, we tend to overlook the enormous advances that have been made in the last half a century when it comes to racism or the position of women in society. She also says that when
the idea of progress originated in the European Enlightenment
, it focused on making society more just and equal, rather than on technological and economic progress for its own sake.
60 second Idea to Change the World
Ruchir Sharma would like to ban the word 'century' from all talk about the future. This would help make forecasters more accountable. It has become much too popular to talk about how this will be the 'Asian Century' or 'African century' and how the world will look by 2050. The problem with these forecasts is that neither you nor I will be here to know whether they are right or wrong. Implementing this idea could make a lot of pundits unemployed. But then, maybe that's exactly what would make the world a better place.
In Next Weeks' Programme
Fungi: the world's most mysterious kingdom. We will be burrowing beneath the earth with leading British and Danish mycologists, Lynne Boddy and Jens Petersen, and American artist Phil Ross who uses a very particular type of fungus to make furniture.