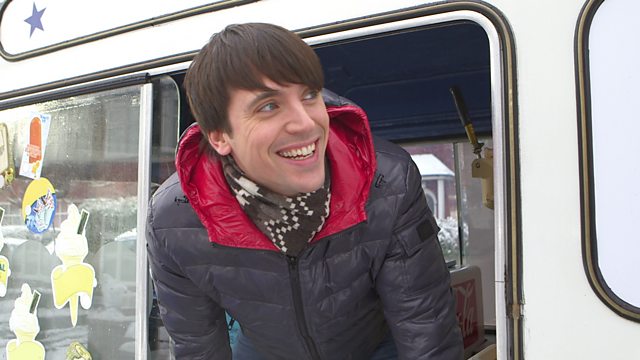 'Cosmic' by Frank Cottrell Boyce
Presenter and comedian Ed Petrie reads extracts from 'Cosmic' by Frank Cottrell Boyce as part of the 'Bringing Books to Life' series. He explains why he loves the book and shares how it captured his imagination.
Ed introduces the story of how Liam, an extraordinarily tall boy, is launched into space - in an ice cream van! Which even if you're completely doomed is still pretty impressive, he thinks. As he reads, Ed himself is sucked into the adventure. But what will happen to him beyond the Earth's orbit and will he make it home?