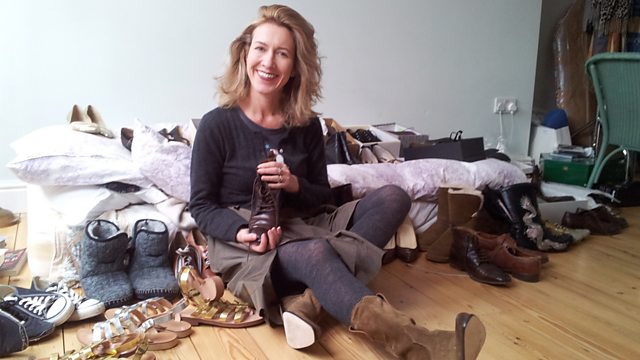 'We drank champagne out of these shoes'
Writer, journalist and passionate shoe collector Rowan Pelling invites us into her home to explore her collection of shoes and to share with us the extraordinary story that lies behind footwear. She discovers that far from being simple functional objects that we put on our feet, shoes can communicate our sexual desire, aesthetic sense, social status and personality.
In this clip she shares the memory behind a treasured pair of red, sparkly shoes that were given to her for her 21st birthday - and what happened when she put them on.