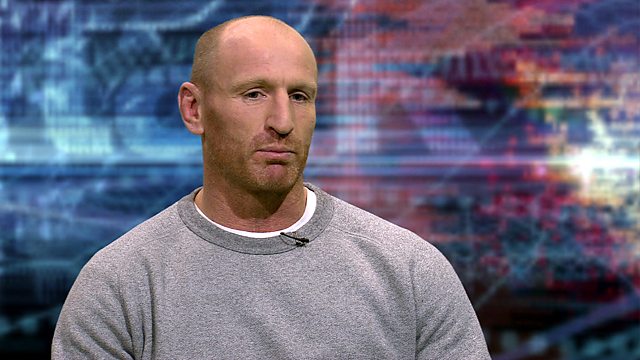 Gareth Thomas: Lying about sexuality made me 'suicidal'
In 2009 ex-Wales rugby captain, Gareth Thomas, became the first British rugby player to announce publicly that he was gay.
Mr Thomas told HARDtalk's Stephen Sackur that he had hated himself for lying about his sexuality and at times he had reached "suicidal points".
He added that he was given a lot of respect and understanding from both his family and teammates for being honest about his sexuality.