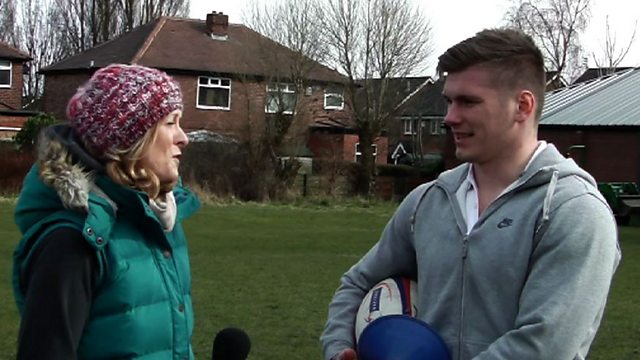 Can Rachel kick it with England's Owen Farrell?
Rachel Burden has a lesson in how to score a goal from England fly half Owen Farrell. How many attempts do you think Rachel will need before the ball crosses the bar?
Listen to the full interview with Owen Farrell on 5 live Breakfast, 22 March, just before 0830.
Featured in...
Videos from our studio webcams and on location with the Breakfast team.