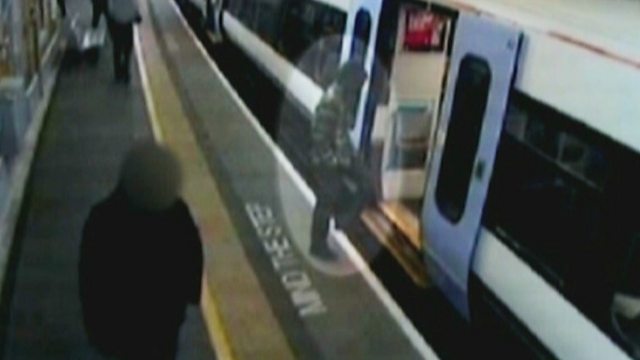 Lewisham phone robbery
Date and time of offence: 22:56 on Tuesday 18 September 2012
Location: Lewisham railway station, south east London
Police service: British Transport Police
Police incident room number: 0800 40 50 40 Reference LSA B6 15/03/13
Summary of the offence
Two men are captured on CCTV hanging around Lewisham railway station at around 23:00 on Tuesday 18 September 2012.
As a train waits at the station, the pair walk along the platform.
One of the men – wearing a checked jacket – spots a passenger through the train window who is on his phone.
He gets on board and grabs the passenger's mobile before sprinting off.
Featured in...
CCTV

—

Crimewatch

Contact us if you can provide information about anyone caught on camera in these clips.