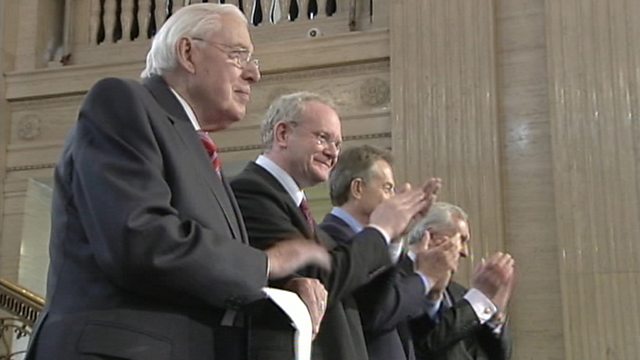 Political settlement in Northern Ireland
Denis Murray reports on the restoration of devolved government in Northern Ireland nearly ten years after the Good Friday Agreement. In a stunning political outcome, the First and Deputy First Ministers of the Northern Ireland Assembly are Ian Paisley and Martin McGuinness. Paisley was, for many years, a staunch opponent of power-sharing in Northern Ireland, while Martin McGuinness is a former IRA commander.
Featured in...
BBC archive clips about politics in Northern Ireland during the Troubles.