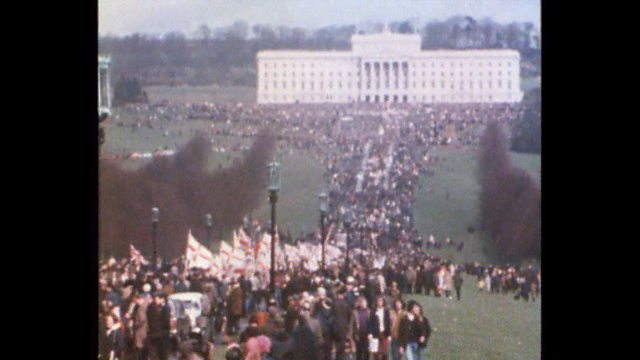 Direct rule returns to Northern Ireland
Bloody Sunday precipitated an extremely violent period of the Troubles and, in March 1972, the British government decided to take over direct rule of Northern Ireland themselves, suspending the Stormont parliament. There was widespread protest at this move among the loyalist and unionist communities, who had enjoyed majority rule since the inception of the state in 1921.
Featured in...
BBC archive clips about the path to peace in the Northern Ireland Troubles.