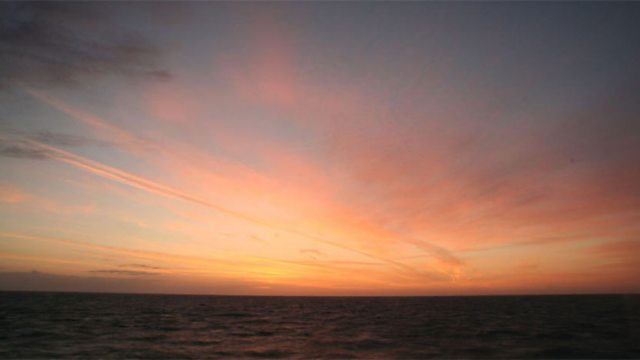 Thought for the Day - Rt Rev Graham James - 19/03/2013
Good morning. Today Pope Francis's Inaugural Mass will be attended by many thousands and watched by millions. Scarcely anyone predicted that Pope Benedict's resignation on grounds of health and age would be followed by the election of a 76 year old. But there's already a sense of a new age dawning. Elderly popes have sometimes been the greatest reformers. Think of John XXIII.
Pope Francis speaks spontaneously. He's able to express himself in arresting images. He said the Church would be no more than a pitiful NGO if she forgot her spiritual vocation. But his master stroke was clearly unplanned. He asked the surprised crowd last Wednesday evening in St Peter's Square to pray for him before he blessed them. Such humility and modesty was instinctive. Meanwhile, in England the Archbishop of Canterbury, Justin Welby, has been making a Journey in Prayer. He's been visiting different cities in his Province, also inviting people to pray with and for him. A coincidence, perhaps. George MacLeod, the founder of the Iona Community, used to say on such occasions "if you think that's a coincidence, I hope you have a dull life." He saw God's providence in such things.
Archbishop Justin began his Journey in Prayer last Thursday in Norwich. Thousands joined him in the streets and the Cathedral during his eight hours in the city. He completes his Journey in Chichester today. It's received huge regional and local coverage but less national attention. Yet all that's happened here and in Rome in recent days has the hallmark of simplicity. That's what people seem to have responded to so well.
There's a longing in our world for simplicity. It's not about the rejection of learning or the trivialisation of what is complex. It's a desire for profound connection, certainly with each other but with something or someone beyond ourselves whom Christians identify as God in Jesus Christ.
Such simplicity was vividly revealed in the life of St Francis of Assisi. He remains one of the most enduringly popular saints across all Christian traditions. So as well as identifying with the poor, Pope Francis has struck an ecumenical chord too. We mustn't sentimentalise St Francis of Assisi. He wasn't cuddly or easy. But he lived the gospel of simplicity and peace. He advised his followers:
"While you are proclaiming peace with your lips, be careful to have it even more fully in your heart. Nobody should be aroused to wrath or insult on your account. Everyone should rather be moved to peace, goodwill and mercy."
If that's the consequence of two new Christian leaders in our world, then we will all be blessed, believers and nonbelievers alike.