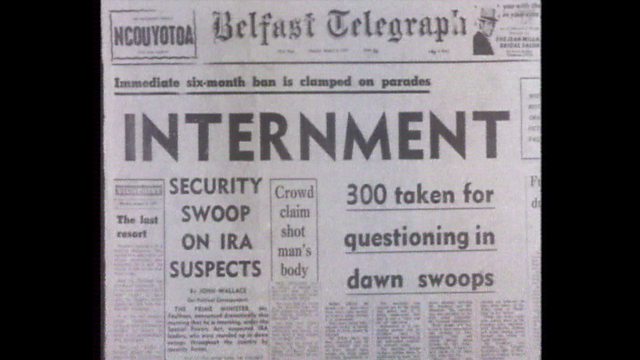 Internment introduced to Northern Ireland
In the early 1970s, as the IRA's campaign of violence increased, the Northern Ireland government decided the only way they could combat it was to introduce internment - imprisonment without trial - for suspected terrorists. Roy Cushnahan, the General Secretary of the Alliance Party in Northern Ireland, argues that internment "played into the hands" of the IRA.
Featured in...
BBC archive clips about the evolution of violence during the Northern Ireland Troubles.