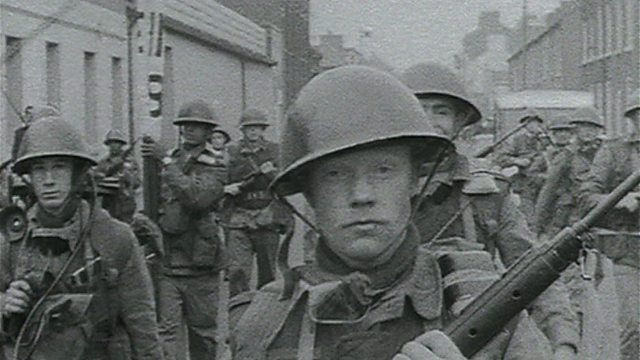 British Army withdraws from Northern Ireland
The longest military campaign in the history of the British Army comes to an end. Operation Banner began in 1969 when British soldiers went onto the streets of Northern Ireland at the start of what came to be known as the Troubles.
Featured in...
BBC archive clips about the security forces in Northern Ireland during the Troubles.