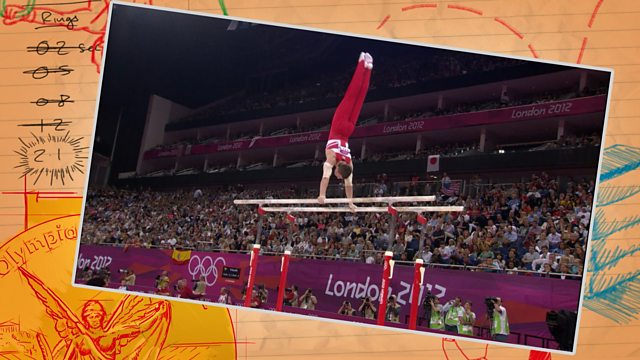 How Sam Oldham was inspired to become an Olympic gymnast
The story of how 19-year-old Sam Oldham was inspired to become an Olympic gymnast. Sam recalls key events and experiences from his childhood that made him the athlete he is today. As a child, Sam loved football - his whole family was football mad - and he understandably thought that would be his passion too. But one gym class changed all of that. Something sparked inside him and Sam knew this was his sport.
With the help of family pictures, animation and Olympic archive footage, Sam explains how an obsession was born. He also describes what the different elements of competitive gymnastics are - floor, pommel horse, still rings, vault, high bar and parallel bars. Sam lived, ate and slept gymnastics before being selected for the GB team. Being quite good was not enough for him, he wanted to reach his full potential within the sport. Training for 45 hours a week and practicing competitively from the age of 12 was a big commitment, but it paid off. He loved the feeling of representing his country and winning bronze at London 2012 was "literally a dream come true." Sam's message to kids is, "it's not really about the goal, it's more about the journey."