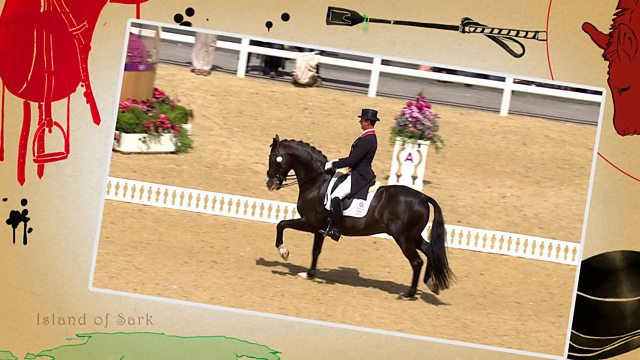 How Carl Hester became an Olympic gold medallist in dressage
The story of how Carl Hester, who grew up on a tiny island, was inspired to become a top horseman and Olympic gold medallist in dressage at the London 2012 Olympic Games. Carl recalls the key events and experiences that made him a top equestrian today. We also learn about the meaning and history of dressage.
With animation, family photos and Olympic footage to illustrate his journey to gold, Carl tells us about his life as a child growing up on the tiny Island of Sark in the Channel Islands. There were only 22 people in his whole school and their after-school entertainment was selling 10p donkey rides to tourists on the beach. Carl always loved riding, but could not imagine how to enter the elite world of a top training school until his grandmother – a huge influence in his life – told him he must go to England and follow his dream. Years of failure preceded great success and, as he explains, there were no short cuts. Carl reflects on how the horses are judged and how it felt to finally realise his goals.