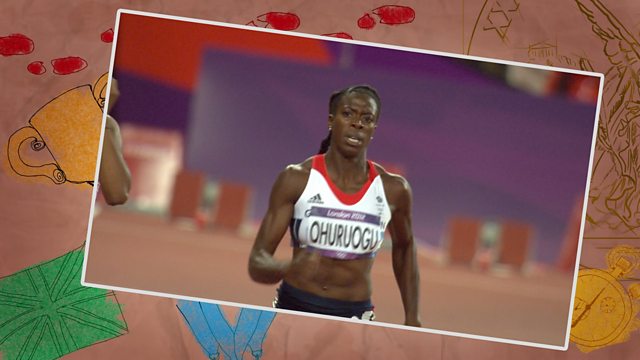 How Christine Ohuruogu became a top athlete
The story of how 400m Olympic gold medallist Christine Ohuruogu became a top athlete. As a child, her big passion was netball - she played competitively and loved being in a team. But, when no one else wanted to do the 400m, she stepped up and this changed the course of her life. The sense of freedom she describes as "almost like flying," coupled with natural talent and a desire to do well, meant she was selected to race again and again.
With animation, photos and Olympic footage to help illustrate her journey, Christine explains that when racing, you have to constantly make difficult decisions and that things don't always go your way. As a former gold medallist, she did feel initial upset at having only won silver in the 2012 Olympics. However, the roar of support and smiles on the faces of the people in the crowd soon turned disappointment into pride. Christine even mentions that she looked out into the crowd and realised that she had "made their night!"
Christine's message to children is that, "sport encourages productivity and activity makes you feel better - in all ways."