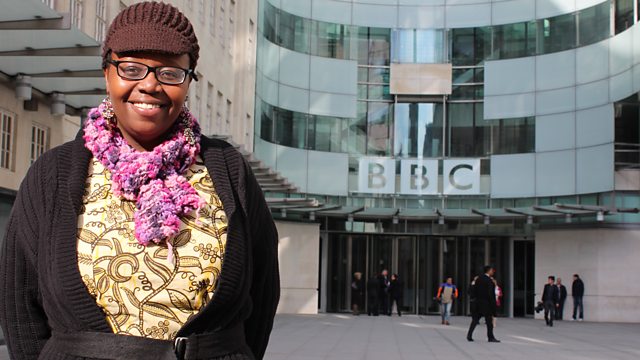 'To actually win is incredible'
Angella Emwuron from Uganda won the English as a second language category, in the BBC World Service's International Radio Playwriting Competition for her play Sunflowers Behind A Dirty Fence.
The judges thought this was "a touching, purposeful adventure, in which the characters jumped straight off the page".
Reflecting on the competition, Angella said, "This prize is such a huge opportunity for people in Uganda and the rest of Africa especially, who would never have the opportunity to be heard on a world stage".
As well as £2000 prize money, she came to London to see her play being recorded at the BBC Drama Studios.
She also attended a special award ceremony in her honour at the prestigious Marlborough House.
Members of the BBC World Service, British Council, Commonwealth Writers, actors, writers, directors and producers, as well as the High Commissioners of Jamaica and Uganda were present.
An expert panel of judges included actress Nina Wadia and award-winning playwright, Bola Agbaje.
You can listen to her winning play Sunflowers Behind A Dirty Fence, on-air and online from Saturday 30 March 2013.
Featured in...
Listen to the winning radio dramas by Angella Emwuron and Janet Morrison.