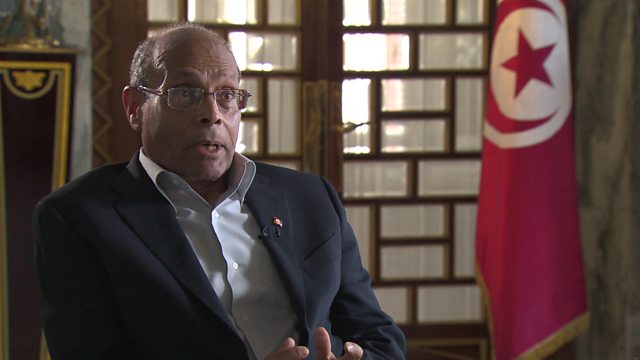 Tunisian president: We must avoid troubles seen in Egypt
The President of Tunisia says the government is trying to prevent the polarisation of political groups such as emerged in Egypt from happening in his country.
During his presidency, Tunisia's status as the success story of the Arab uprising has been threatened by growing internal tensions.
Moncef Marzouki tells Stephen Sackur the transition to democracy is proving more difficult than he had expected.