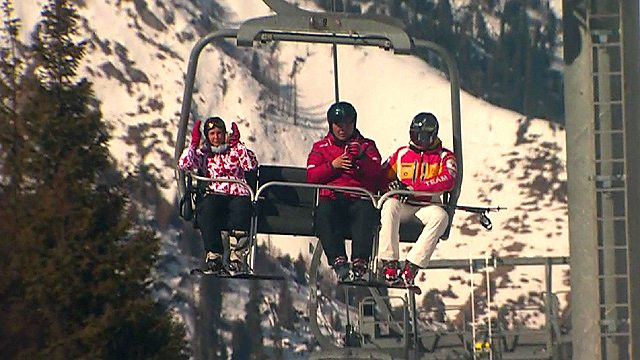 'The lungs of Almaty'
The former Soviet republic of Kazakhstan wants to develop its ski-ing industry as a way to diversify its oil-based economy but some fear this could threaten the country's areas of natural beauty.
One of these is the national park near Almaty, the country's commercial capital, where the government wants to build a multi-million-dollar ski resort.
As Rayhan Demytrie discovers, while tourists enjoy the slopes, many residents worry about the environmental cost.