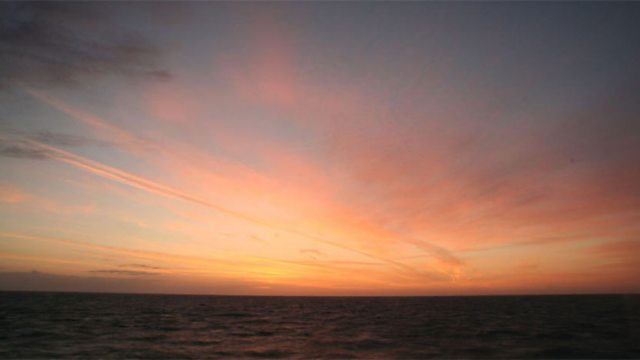 Thought for the Day - Brian Draper - 09/03/2013
I used to think the idea of 'growing old together' with someone was a bit soppy or even slightly distasteful: I pictured cups of weak tea and digestives, for some reason. But in light of the newly published General Household Survey, the simple prospect of living with someone later into life now seems like something to treasure.
As the figures just released show, the number of people living by themselves has nearly doubled over the last 40 years - from 9 per cent of the population, to 16 - while those aged from 25 to 44 are now five times more likely to be living alone.
No doubt, plenty of people choose gladly to live alone. But the figures are rising, sadly, through family break-ups, in particular, as the survey suggests. And there are ramifications. The mental health charity Mind suggests that people who are socially isolated 'experience more stress, have lower self-esteem and are more likely to have sleep problems than those who have strong social support.'
Companionship was written into our DNA from the start. "It is not good for the man to be alone," said God, in the Genesis creation story. Not that we should yearn for some golden age that never was. In some ways we're more connected, as the survey tells us, at least technologically. Certainly, Skype helps grandparents keep in touch more dynamically when their families fly so much further from the nest than once they did. But there's still a sense of second best to it, isn't there?
Christians look to the earliest church in the book of Acts for inspiration - to a community who sold belongings, gave to the poor, welcomed outsiders, shared possessions. That's beyond most of us, perhaps - but there's still good old hospitality. 'God sets the lonely in families', writes the psalmist - though he needs families to open their front doors first.
As with all matters human, the secret, surely, is love. We do need to recover something of the love that keeps partners - and thus families - together, for richer or poorer, in sickness or in health. But beyond that, there's Jesus' challenge of loving our neighbour as our self - which really is a challenge sometimes.
When a man who's lodging next door popped round yesterday to ask if he could use my wifi connection for a few days, which is secured with a password, I caught myself recoiling, momentarily - as if my cherished privacy was under threat. But I think his act of vulnerability was a wake-up for me and my secure family unit: for it shows me just how far I still need to go, to unlock my own isolation from society. Starting with the wifi.