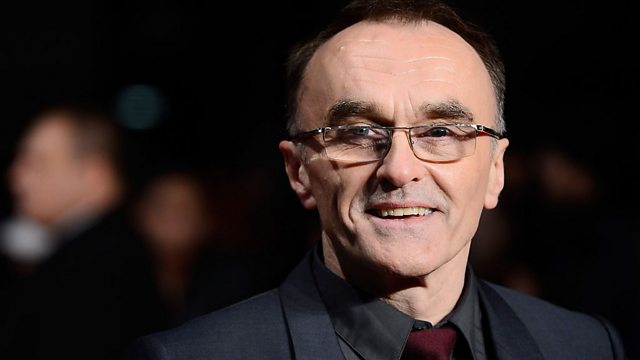 Interview with film director Danny Boyle
Listen in pop-out player
The best of the world's arts, film, music and literature brought to you every day. Presented by Mark Coles
Harriett Gilbert talks to Danny Boyle (pictured), the director of such films as Shallow Grave and his 2008 hit Slumdog Millionniare. He discuss his latest film Trance as well as how he conceived the opening ceremony of the London 2012 Olympic Games.
Multi award-winning Irish writer Paul Muldoon's new book called The Word on the Street -- a collection of poems of love, loss and movie-plots that Muldoon wrote with a view to them being sung by his band Wayside Shrines. Paul Muldoon tells Harriett about turning his poems into lyrics.
The sweet, sweet sound of a West African-American collaboration - or what happened when the Guinean kora player Sékou Kouyaté met the New York musician, rapper and beatboxer Joe Driscoll. They perform Lady from their album Faya live in the studio.
The Strand celebrates one of the world's greatest writers - the late Chinua Achebe
The Iranian-born artist, Jila Peacock talks about her artwork depicting the late composer Jonathan Harvey's work 'Messages'.
Tanya Habjouqa, one of the founders of Rawiya, the Middle East's first all female photography collective discusses her work which is currently being shown at the New Art Exchange in Nottingham.
Chinese actress and mega pop star Karen Mok has released more 15 bestselling Chinese language albums over the last 20 years, and her debut English-language album Somewhere I Belong is released in the UK this month.
Anna McNamee catches up with the New Orleans based brass band Hot 8, which was propelled to wider prominence by an appearance in Spike Lee's 2006 documentary in the wake of Hurricane Katrina. Since then, the band's mix of traditional marching music, hip hop, and R&B has earned them legions of fans around the world.
Photo credit: Gareth Cattermole/Getty
Last on