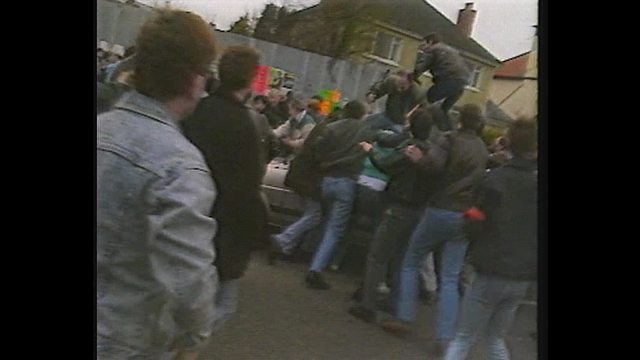 Funeral crowd attacks corporals
The crowd at an IRA funeral attacks two British Army corporals after their car drove towards the cortege. The men are beaten before being taken away and executed by the IRA. The funeral was for Kevin Brady, an IRA member shot dead in the attack on Milltown Cemetery three days before.
Featured in...
On 19 March 1988, two corporals in the British Army were killed during an IRA funeral.