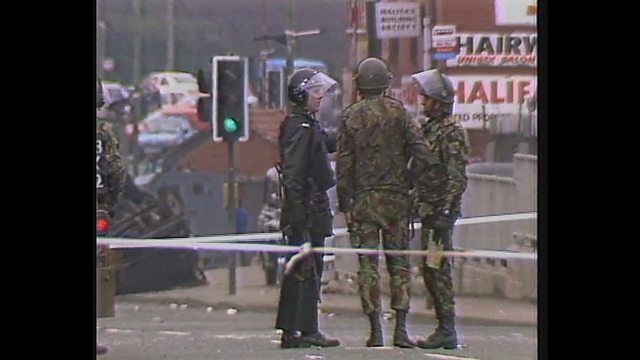 Army denies murdered corporals were in SAS
The British Army rejects Sinn Féin's claim that the two corporals murdered at an IRA funeral were undercover SAS. Democratic Unionist Party leader Ian Paisley calls for IRA funerals to be strongly policed.
Featured in...
On 19 March 1988, two corporals in the British Army were killed during an IRA funeral.