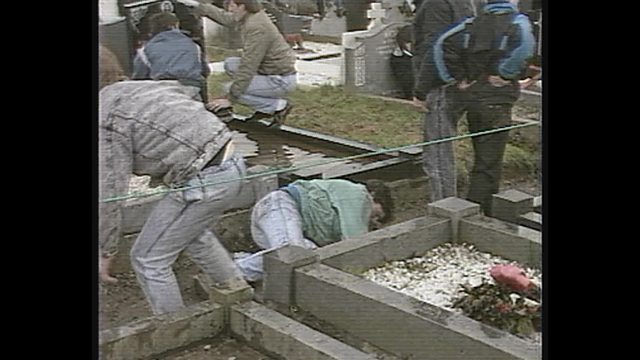 Chaos at Milltown Cemetary
Terrified mourners hide from a loyalist gunman as he attacks a funeral in Milltown Cemetery. A funeral car rushes casualties to hospital in the aftermath of the attack. Sinn Fein president Gerry Adams appeals for calm.
Featured in...
On 16 March 1988, Michael Stone killed three people at the funeral of three IRA members.