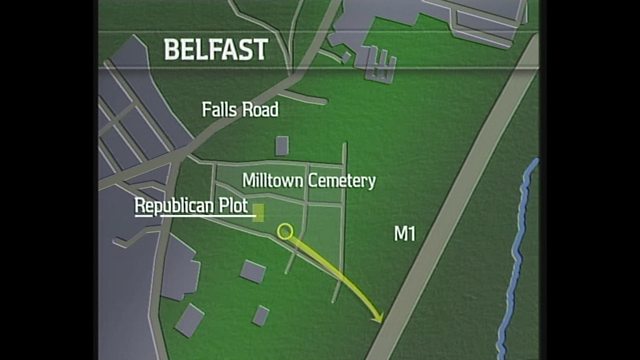 Milltown Cemetery attack
A lone loyalist attacks mourners at the funerals of three IRA members killed in Gibraltar. Having infiltrated the crowd, he launches a grenade on those gathered around the graves. Over fifty people were also injured in the attack.
Featured in...
On 16 March 1988, Michael Stone killed three people at the funeral of three IRA members.