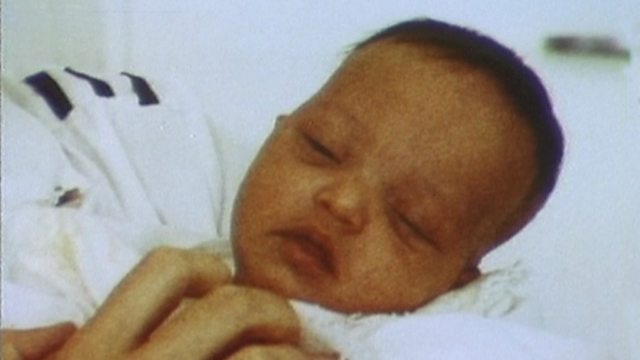 South African Baby - Black or White?
First broadcast: 26 July 1983
A baby found abandoned near Pretoria has created difficulties for authorities in South Africa, where all newborn children must be registered and classified according to their skin colour.
The child appears to be of mixed parentage and her racial classification is unclear. The story has resulted in international embarrassment for the South African government.