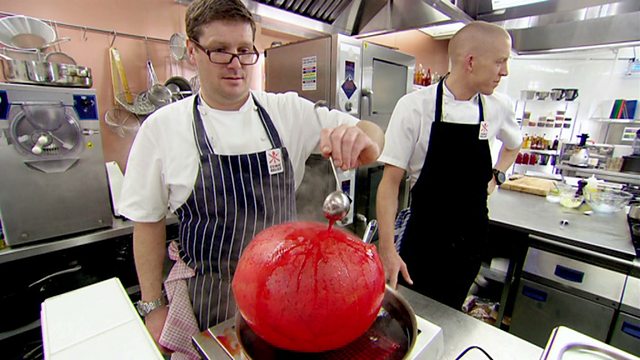 Inflating the giant red egg
Returning chef Richard Bainbridge is basting an inflated cow's bladder in red dye, to give it the appearance of a giant red egg - the main event in his showstopping main course.
Now it is approaching plating up time and he has to attend to his guinea fowl. Will he trust competitor Daniel to look after his centrepiece while he attends to the rest of his dish?