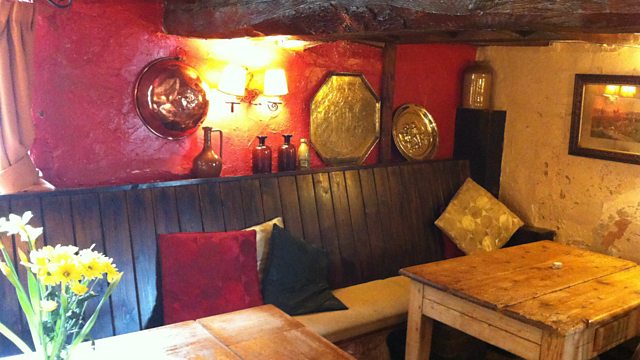 Ben at the Belper Arms
It's been said many times that the perfect village would a church, a shop and a pub. Well one village in the county has taken the pub bit very seriously because they've had one since 1290.
It was originally built by monks as a shelter for when they were church building and it just sort of stuck. BBC Radio Leicester's Ben Jackson has been to meet the present day landlord David Cordy and his mum Judy.