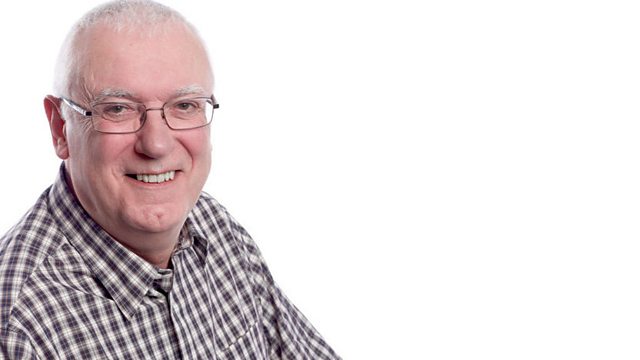 The Cartridge Years: 1965, 1975 and 1985.
Kick off your shoes, put your feet up and relax with Richard Cartridge, as he turns back the clock with three Cartridge Years.
This week he plays the big songs of the March of Richard turns back the clock with the hits and local headlines from 1965, 1975 and 1985.
He has the local headlines and hears your stories of the relevant years.
Plus tracks from his featured album of the week, R.E.M.'s 1992 album Automatic For The People
And Richard highlights some of the lighter stories of the week that you may have missed. It's the perfect way to spend a Sunday afternoon.
Last on
March 1965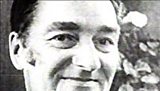 HMS Ark Royal returned to Portsmouth after a NATO exercise.
Diver Buster Crabbe's body was found in Chichester harbour.
An unofficial seaman's strike was delaying ferry sailings.
Saint's squad included striker George O'Brien.
One passenger was killed and 15 were injured when a train derailed just outside London.
Two tankers collided in fog in the English Channel.
British Rail unveilled a brand new diesel locomotive named 'North Star'.
March 1975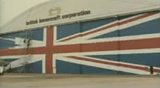 A cross Solent hovercraft caught fire
Security tightened at Manchester airport after domestic flight to London was hijacked at Heathrow.
A new telephone exchange came online in Southampton, for subscribers in the West End area.
A plane crashed in the fields next to Sparsholt College near Winchester.
The world's largest union flag was painted in Cowes. At 105' long and 40' wide, it was painted on the hovercraft factory to mark the jubilee
Portsmouth FC denied claims the club was being sold to an American businessman for £2 million.
A crane driver was killed when the cab of his giant crane plunged 80ft onto the deck of a ship below in South Wales.
Fire gutted a carriage of a football special train carrying Chelsea fans back from match against Luton.
Charlie Chaplin - knighted in New Years Honours, arrived in England for his investiture.
250 engine tuners at BL's Cowley plant near Oxford voted narrowly to resume their strike... but production is to go on as long as possible without them. 
It was estimated that around 90 tankers worldwide are laid up as high oil costs have made them uneconomic to run.
March 1985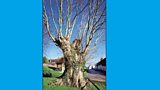 Channel Island Ferries ship 'Corbiere' made its first run between Portsmouth & the Channel Islands  competing with 'Sealink'. 
The famous tree under which the Tolpuddle Martyrs sat, underwent surgery to save it from dying.
Neighbours of Southampton teacher Peter Bromley were complaining about his unfinished project.. For 20 years Peter had been building a catamaran in his garden.
Nuclear frigate HMS Amazon was in Southampton.
Alf Samways from Dorchester won half a million pounds on the pools.
Production of Sinclair C5 electric tricycle was suspended whilst alteration are made to replace a faulty plastic moulding.
A passenger attempted to hijack a Lufthansa flight as it prepared to land at Heathrow.
All ten crewmen were killed when two Hercules transport planes collided over an airbase at Edmonton in Alberta.
A hovercraft carrying 370 passengers crashed into harbour at Dover killing one woman. Two students were reported missing.
Michael Jackson visited Madame Tussauds to see his own waxwork.
Ben Hardwick - the baby who went through a liver transplant operation, lost his battle for life.
The colour TV licence fee rose by £12.
In South Africa,at least 35 schoolchildren were drowned after their school bus crashed off a bridge into a reservoir in a Johannesburg suburb.