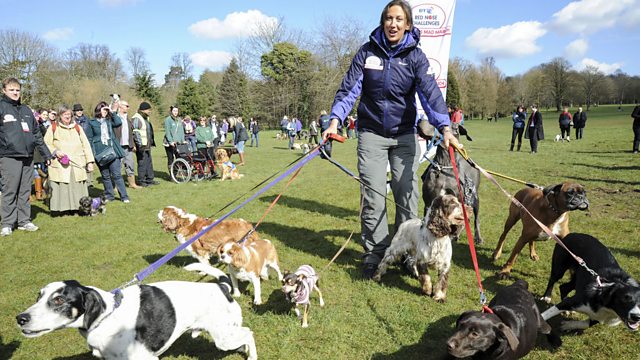 Day Four: Dog Show
Day four of Miranda's Mad March to raise money for Red Nose Day 2013.
Miranda's penultimate challenge is to host a first class dog show for the people of Oxford. With only hours to recruit all the doggy participants for it, will the dog-lovers of Oxford come forward to participate in such categories as 'Dog that looks most like its owner' and the live televised event 'Fastest dog and owner'?
Miranda's Dog Show: Live blog!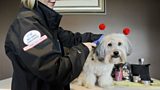 Are you looking for how Miranda got on with her Oxford dog show challenge?  Of course you are!
Day Four - Miranda's Mad March - Dog Show
From Monday 11th, Miranda will have one week to complete five frantic challenges, in five UK cities, for Red Nose Day. Tune in to BBC Radio 2 each morning as the challenges are revealed, then watch The One Show, on BBC One, to see the mayhem unfolding, and Miranda unraveling.
Are you looking for day five?

If you are, you can find the fifth and final Miranda's Mad March live blog here:

Miranda talks to us about her performance

Lola & Miranda have had quite a day, Miranda gives us her thoughts on the challenge.

Watch Miranda & Lola taking part in the dog show earlier today

So far Miranda's Mad March has raised: £733,00!

How amazing! Miranda has already made £733,000 with day five still to come! If you would like to sponsor Miranda, you can do so on the Red Nose Day website.
See more live updates