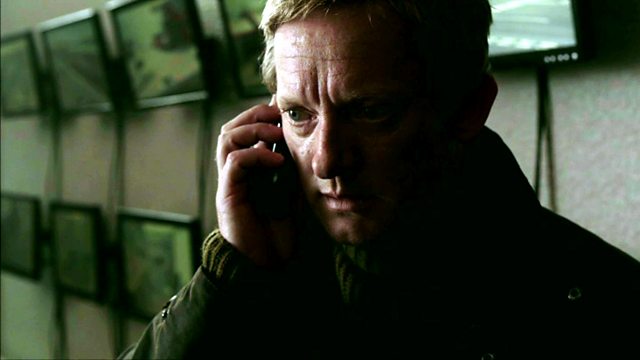 Mima Wilson's body is discovered
DI Jimmy Perez (Douglas Henshall) is a native Shetlander who has returned to the islands with his fourteen year old step-daughter, Cassie, after a long spell away. Perez receives a distressed call from PC Sandy Wilson who, on visiting his grandmother, Mima Wilson, has come across her body. She has been shot and killed in the grounds of her croft.
Perez immediately goes by ferry to the murder scene. Sandy says he has just spoken to his cousin Ronald Haldane – who lives nearby but didn't hear anything the night before. Perez outlines the procedural of the murder investigation which is about to begin.