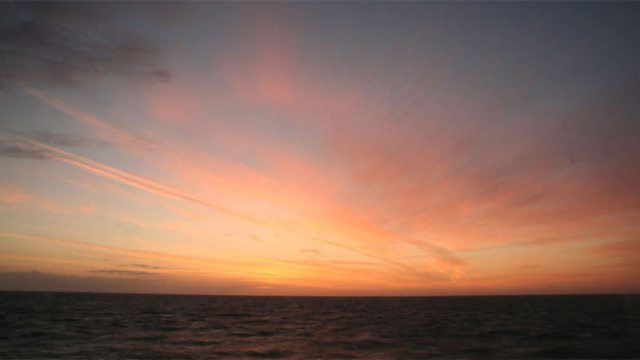 Thought for the Day - Catherine Pepinster - 28/02/2013
As we've been hearing this morning, Pope Benedict leaves office today, the first pope in 600 years to do so after resigning. The Catholic Church is used to a picking a new leader when the previous one dies and usually the funeral of the pope is a landmark event which draws the Church together before the election of his successor.
But for many Catholics Benedict's decision to resign is akin to a bereavement. They were utterly taken aback by the Pope announcing that he was standing down. Psychologists have identified seven stages of grief. First there is shock and denial, then pain. Many could scarcely believe his resignation at first, and then they were disturbed by it.
The next stages in bereavement are anger, then depression. Some Catholics felt Benedict was leaving them in the lurch at a troubled time. The immensity of his decision was overwhelming.
But the next stages in this process are now developing. People have got used to the idea. I have been receiving emails from people around the world, including priests and theologians who do feel that this is a turning point, a moment of resolution when they can start discussing
a way forward for the Catholic Church. The next couple of weeks can be cathartic as Cardinals arrive in Rome to discuss what the Church needs at this stage in its history. Both the achievements of recent years, and mistakes, must be assessed before they get ready to vote for the
next Pope.
The psychological assessment of the stages of grief remind me of the ideas of St Ignatius who founded the Jesuit order. In his spiritual exercises he spoke of desolation, but rather than run from spiritual desolation, it is best to attend to it and to find the lessons God can teach in the most difficult of times. And the desolation of the Church has been profound. There has been the scandal of child abuse by priests. There's also been those who have left the Church and others who stayed who have a sense that something has been lost. The regretful include those who long for greater tradition, while others think opportunities for reform have melted away. It is a malaise that T S Eliot wrote about: that we are no longer at ease in the old dispensation.
But after desolation, says St Ignatius, comes consolation: consolation from what went right, from the chance of new beginnings, of a working out of the old pain and a belief in God's abiding goodness. Benedict talked movingly yesterday of the Church experiencing choppy waters
during his papacy. But after the cross, comes the Resurrection. After the winter, there is spring. New shoots, and a new greening.