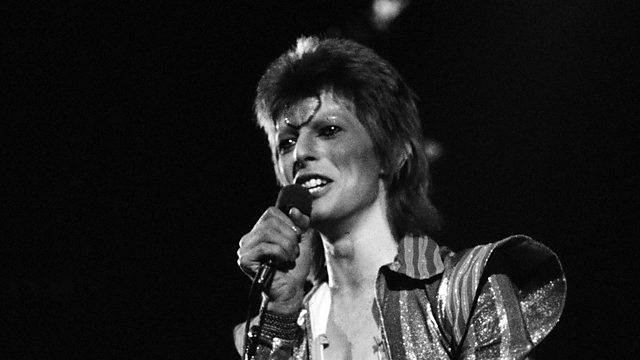 Bowie on Bowie - Ziggy
Ken Bruce introduces a look at David Bowie's BBC career from 1970 to 1973, including rare interviews, sessions and concert performances.
David Bowie talks about Ziggy. Was Ziggy part of David's persona or was Bowie living out his fantasies on stage?
David also talks cause and effect, about his emotions when performing and why he'd hate to perform wearing jeans.
Featured in...
6 Music celebrates the musical virtuoso that is David Bowie.

Music Highlights from BBC Radio 2

The best clips from Radio 2