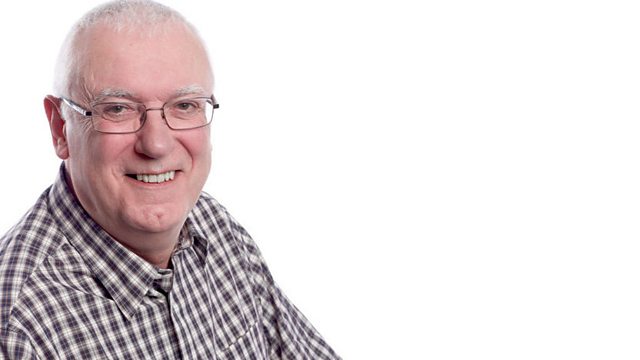 The Cartridge Years: 1971, 1989 and 1994
Kick off your shoes, put your feet up and relax with Richard Cartridge, as he turns back the clock with three Cartridge Years.
This week he plays the big songs of the March of Richard turns back the clock with the hits and local headlines from 1971, 1989 and 1994.
He has the local headlines and hears your stories of the relevant years.
Plus tracks from his featured album of the week, The Rolling Stone's 1972 album Exile On Main street.
And Richard highlights some of the lighter stories of the week that you may have missed. It's the perfect way to spend a Sunday afternoon.
Last on
March 1971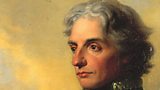 Work started on a a new system of cliff protection at Canford, meaning that a new cliff can be developed on a much steeper angle slope than before.
The music festivals held on the Isle of Wight were subject to a Commons debate.
The village of Corfe Castle won it's battle for preservation status.
A water main burst near Twyford - sparking warnings of possible floods.
Bournemouth FC wanted to sell striker Ted MacDougal for a fee of £100,000.
250 redundancies were announced at plane makers BAC in Bournemouth.
Pupils from Sandown High School took their school play on a tour of Holland and Belgium.  
Work started to construct a car park next to the Pavilion Theatre in Weymouth.
Ship workers in Portsmouth were on strike
A 50lb explosive was landed at Newport harbour.
Plane maker Britten Norman announced they had orders worth over a million pounds for their new trislander aircraft.
Manufacturers of Cornish china crockery wanted to excavate sand and gravel from land at Wareham, but were faced with local opposition.
Cigarette manufacturers agreed to print warnings on packets, in agreement with the government policy. 
One worker dies and 14 were injured when part of a motorway bridge collapsed during construction near Maidstone.
Talks were underway about starting a £12 million project to tunnel under the Channel.
An RAF nurse was murdered in Yorkshire.
British Troops left Liverpool to patrol in Northern Ireland.
A team, including a British explorer set off to climb Mount Everest.
Investors were withdrawing their money from the Derbyshire building society.
March 1989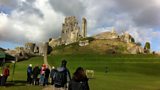 Ludlow Middle School in Southampton were celebrating success at the BAFTA awards.
A letter written to Lord Nelson which has been stolen from the Dolphin Hotel in Southampton was found in a rubbish bin in a car park.
A new daily commuter service between Bournemouth International Airport & Manchester operated by Ellan Vannin Airlines was launched.
A container holding 5 tons of Lindane pesticide fell from a the wreck of a freighter which sank off the Channel Islands.
Prince Charles was on a private visit to Saudi Arabia.
19 US Marines were killed when the helicopter they were in crashed in South Korea.
Twelve European Community nations agree to ban the production of all chlorofluorocarbons (CFCs) by the end of the century.
The Purley Station rail crash in London left 5 dead and 94 injured.
The Exxon Valdez spillt 240,000 barrels of oil after running aground in Alaska's Prince William Sound.
The 61st Academy Awards were held at the Shrine Auditorium in Los Angeles, California, with Rain Man winning Best Picture.
March 1994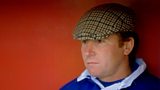 Alan Ball was manager of Southampton FC
Portsmouth captain Paul Walsh signed for Manchester City.
New rail company South West Trains promised an improved service for passengers.
Southampton hosted the national acrobatics championships.
9 inmates at the Haslar holding centre were on hunger strike.
A crime wave was reported in the New Forest - hundreds of cars were broken into.
Eastleigh was preparing to host a by-election.
Manx airlines announced new routes from Southampton airport.
There were fears for the future of the Church. Up to 20% of churches in the south could close due to bad business deals.
Hundreds of jobs in Dorset were saved following news of a contract awarded to the army's own tank repair workshop at Bovington.
Police in Gloucester charged fifty two year old Frederick West with murdering a number of women at 25 Cromwell Street in the town.
Arthur Scargill addressed a meeting on the future of the coal industry, on the 10th anniversary of the start of the most devisive dispute in British industrial history 
There was a mortar attack on Heathrow airport by the IRA.
The first of nine hundred British troops arrived in Croatia on their way to reinforce the UN peacemakers in Bosnia.
A photo by Marmaduke Wetherell, previously touted as 'proof' of the Loch Ness monster, is confirmed to be a hoax.
The Church of England ordained its first female priests.
Apple Computer, Inc. released the first Macintosh computers to use the new PowerPC Microprocessors. 
The 66th Academy Awards, hosted by Whoopi Goldberg, were held at the Dorothy Chandler Pavilion in Los Angeles. Steven Spielberg's Holocaust drama, Schindler's List, wins 7 Oscars including Best Picture and Best Director. 
TV tycoon Silvio Berlusconi's right-wing coalition won the Italian general election.