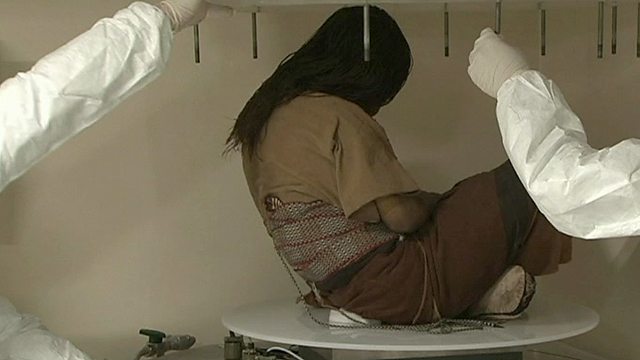 'Children of Llullaillaco'
Hundreds of thousands of tourists visit the ruins of the ancient Incan city of Machu Picchu in Peru - but it is not widely known that the Inca Empire spread across vast areas of South America, including large parts of modern-day Argentina.
In 1999, archaeologists unearthed the bodies of three mummified children at the top of the Llullaillaco Volcano in the Argentine Andes - alongside 140 artefacts.
Rafael Estefania reports from Salta in north-west Argentina, where the mummies are on display at the Museum of High Altitude Archaeology.