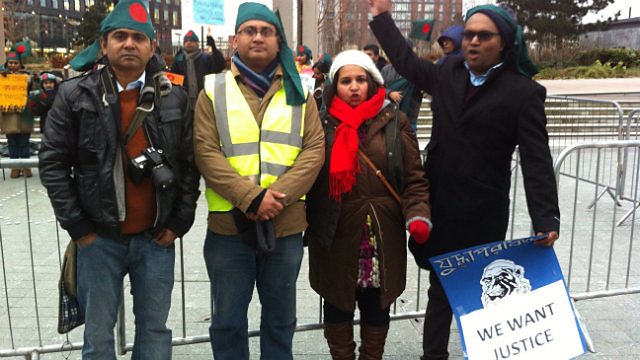 British Bangladeshis in Salford vigil for justice
Protesters in Bangladesh have been calling for the death penalty for a war criminal, and in the UK some British Bangladeshis took part in a peace vigil outside Media City in Salford calling for justice.
Abdul Quadar Molla a leader of Bangladesh's Jamaat-e-Islami was convicted of war crimes at an International Crimes Tribunal and was given a life sentence. He was proven guilty in five out of the six charges against him, which include mass murder and rape during the war with Pakistan in 1971.
In this extract BBC Radio Manchester and Lancashire's Talat-Farooq Awan speaks to Mowli Sumeera Rahman and her husband Mazid Ur Rahman about why they organised the vigil. He also asked if they felt war criminals should face the death penalty?