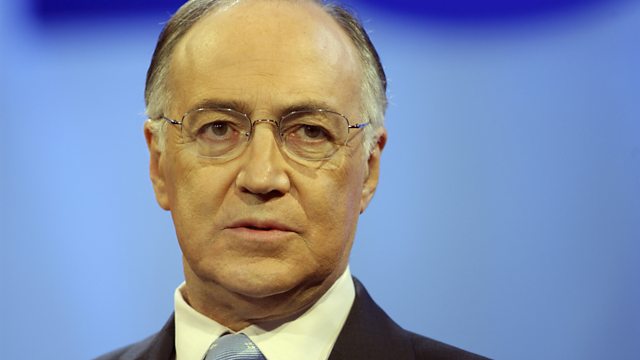 Michael Howard, House of Commons 16 March 2005
Michael Howard's response to Gordon Brown's budget in March 2005 in the House of Commons, as Leader of the Conservative Party; BBC Parliament live coverage.
Biography:
Born 7 July 1941 in Gorseinon, South Wales, Michael Howard led the Conservatives in opposition from November 2003 until December 2005.
In July 2004 Michael appeared on BBC Radio 4's Desert Island Discs. On the programme he talked with Sue Lawley about his father's family's harrowing ordeal at the Nazi concentration camp in Auschwitz. His grandmother died in the camp and his aunt escaped the gas chamber on three separate occasions.
Howard's father, a Jewish shopkeeper named Bernard Hecht, had fled Romania in 1939 as the anti-Semitic fascists gained influence. He then settled in Wales, changing his name to Bernard Howard.
Michael Howard's mother, Hilda Kershion, was Welsh-born.
As a boy he passed his eleven-plus exam in 1952 going to Llanelli Boys' Grammar School, and then onto Cambridge University where he graduated with a degree in law in 1962. He was also president of the Cambridge Union Society while in university. In 1964, he was called to the Bar at the Inner Temple specialising in employment and planning law. He became a practising Queen's Counsel in 1982.
Michael Howard's Political career:
Leader of the Conservative Party 2003-2005.
Shadow Chancellor of the Exchequer, 2001 – 2003.
Shadow Foreign Secretary 1997 - 1999.
Shadow Home Secretary 1997.
Secretary of State for the Environment 1992 - 1993.
Secretary of State for Employment 1990 – 1992.
Member of Parliament for Folkestone and Hythe; 1983 – 2010.
Featured in...
Highlights of favourite BBC Wales programmes reflecting the story of Wales and its people.