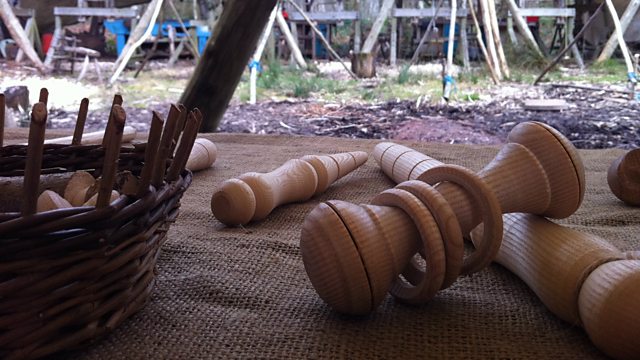 Beautiful woodland woodworking
There's something very satisfying about making something out of wood, even if woodworking is not your greatest skill. But imagine what it must be like to make truly beautiful objects inside the woodland that the wood came from in the first place. Using tools also made from the wood that's growing all around you.
BBC Radio Leicester's Ben Jackson went to meet one man in the wood outside the Staunton Harold estate near Ashby.