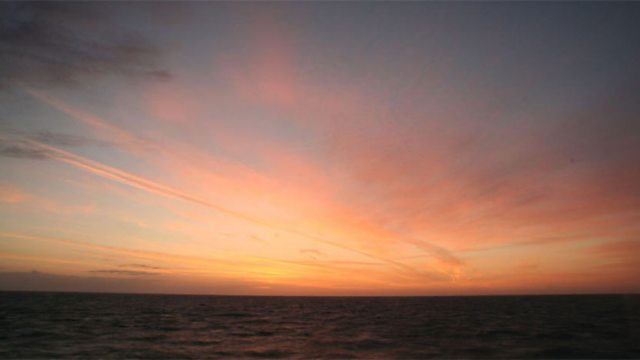 Thought for the Day - Clifford Longley - 26/02/2013
Good morning
The shock waves from the resignation of Cardinal Keith O'Brien have resonated round the Catholic world. Given the sense of crisis in the Church at present, following Pope Benedict's unprecedented decision to retire, this is the last thing the Vatican would have wanted. The cardinal's rapid departure, and his statement that he does not intend to go to Rome for the papal conclave, have all the signs of a damage limitation exercise. The damage arises from allegations - which he has denied - that he behaved inappropriately towards several priests over whom he had authority.
I'm convinced that what finally persuaded Pope Benedict to resign was a report he'd just received detailing the way the Catholic Church's central government, the Vatican curia, has become beset by factions and in-fighting. Allegations of financial corruption in high places have still not been properly responded to, and sexual irregularity is alleged among some Vatican officials. It all sounds thoroughly dysfunctional. In short, he'd lost control, and I suspect knew it.
The allegations involving Cardinal O'Brien date from before he was made archbishop of St Andrews and Edinburgh. He since became the highest profile Catholic leader in Britain, not least because he had strong views not to everyone's liking, and a forceful way of expressing them. He was fiercely opposed to gay marriage, for instance.
The innuendo to the charge of inappropriate behaviour with several young men is that he was a hypocrite where homosexuality was concerned. But the cardinal's own decision not to attend the conclave is, for me, even more significant than his resignation - he was due to retire very soon anyway. Even though no longer an archbishop, he was entitled to take his seat in the Sistine Chapel for the papal election if he wanted to. It may well be that the Pope knew of his decision and I think he must have agreed with it.
But it sends a message. There are at least four other cardinals eligible to attend the conclave who have been connected in various ways with the covering up of child abuse by priests. Various groups of lay Catholics have protested that these cardinals too ought to stay away from the conclave. Those who have been touched by scandal themselves are not necessarily the best people to elect the man whose job it will be to sort all this out.
The Catholic Church has survived worse in its two thousand years of history. The Church's real strength lies not in its episcopal palaces but in its ordinary parishes, where real people know very well that even its most exalted leaders can be flawed, as, in the sight of God, we all are. We'd prefer them not to be, of course. But we pray every week "Forgive us our trespassers as we forgive those who trespass against us". What we really don't like is being deceived. That is why official cover-ups and hypocrisy can be as bad, or worse, than the offences they conceal.