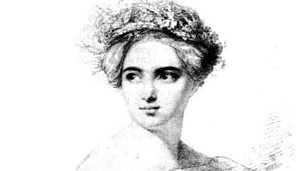 Songs for voice, and piano, by Fanny Mendelssohn
Duration: 18:11
Music by Mendelssohn's highly gifted sister.

Sophie Daneman (soprano), Stephan Loges (baritone) and Simon Lepper (piano) peform Fanny Mendelssohn's Song Without Words Op.8 no.3, Die Mainacht (6 Lieder Op.9), Verlust, and Wanderlied (6 Lieder Op.1).
This clip is from
3/4 Sophie Daneman and Stephan Loges perform works by by Fanny and Felix Mendelssohn.
First broadcast: 21 Feb 2013