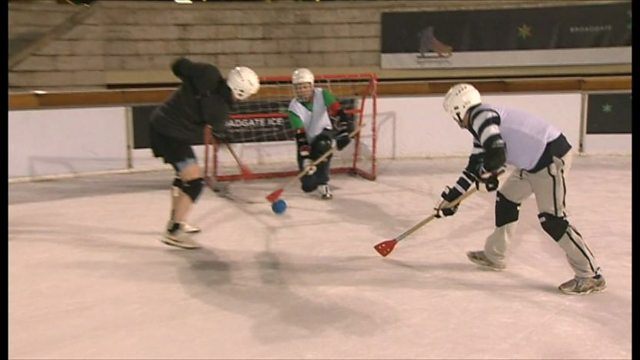 Could broomball revive a quest to return to the Winter Olympics?
Mike Bushell takes a look at broomball - the ice hockey game in which you don't need to be able to skate.
Incorporating the speed of ice hockey and the precision of curling without actually ice skating, Broomball is making a comeback in the UK thanks to the resurgence of the British ice hockey team which reached the final round of qualifying for the 2014 Winter Games.
Played by making a sweeping motion with a broom, the game started as ice hockey without the ice skates in America in order to help people enjoy the game without getting hurt.
Participants don't slip as the ice is used immediately after skating, without brushing or treatment.