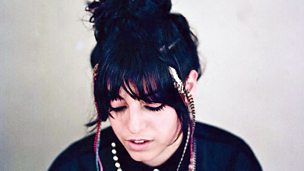 Madam X in Xtra Talent!
Duration: 1:00:00
Madam X takes over Xtra Talent. In her third show, she plays tracks from MIK, a special Moony VIP and Blonde!

Tracklisting:
Sinjin Hawke - Prom Night
Roll Deep - When I'm Ere
Big Shot - Stomp
G.S.One - Hold Me Close (T Vicious Remix)
Woz - Zylo
Wiley - Step 18
Ruff Sqwad - Xtra
M.I.K. - Duppy & Leave (Kahn Remix)
Stuff - Gun Ho (Elsewhere Remix) [Crystal Culture]
Jabru - Last Days Of Rome (ft. Joshua Idehen) (Hodge Remix) [Paradise Club Recordings]
Crazy Cousinz - Funky Anthem (Murlo Remix)
Graphics - I Know You're Ready
Moony - Too Jazzy VIP
Zed Bias & Paleman - Furrball VIP [Swamp 81]
Boxwork - Barntom [LoNote UK]
Flava D - Home [Butterz]
Swing Ting & Fox - Head Gone [Fat City]
Lil Silva - Seasons
Blonde - I Love You
Kee - Overnight Celebrity
Artifact - The Way It Do [Somethinksounds]
Mak & Pasteman - It Ain't Right
G.S.One - Stand Up Tall
I Killed Kenny - Crux (ft. Slick Don) (Pedro 123 Remix)
Majora - Shook [Tumble Audio]
JME - Blam
G.S.One - Pillow Talk
James Blake - CMYK
Bobby Brown - Two Can Play At That Game
This clip is from
Kid Bookie drops a freestyle, and Radio Raving with Kry Wolf. Contains strong language.
First broadcast: 19 Feb 2013
Featured in...
Enjoy the latest mixes, DJ sets and interviews as broadcast on BBC Radio.