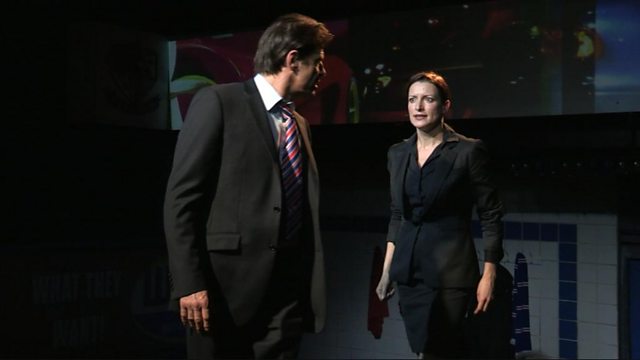 Physical choices: Acting techniques
Actors at the Soho Theatre in London explore the effects of body language and the use of space. The play 'Fit and Proper People' is about the world of football management. Within the framework of this world is the story of one man and one woman and what happened in their past. We see several performance moments, which show how this huge world can be staged in a small theatre space.
In rehearsal we see director Steve Marmion and the actors experimenting with these key moments. They try changing distance and space and see what happens if you play an intimate scene in a public setting on the terraces. They explore the battle of the scene and the changes in status. We then watch the actors try different approaches to an attempted kiss to see if this changes our reading of the characters' relationship."Dare to try things", says the director.