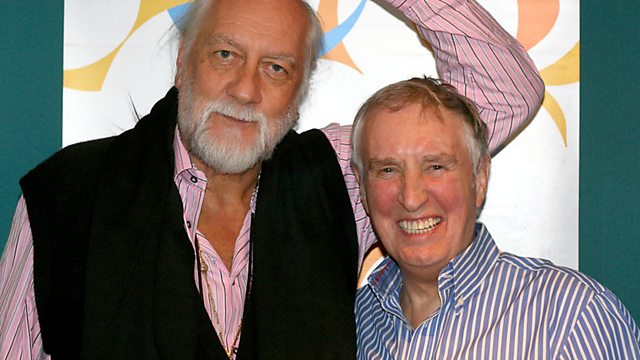 Mick Fleetwood catches up with Johnnie Walker
Mick Fleetwood chats to Johnnie Walker about Fleetwood Mac's 1977 album 'Rumours'.
35 years on, with 45 million copies sold, the confessional LP from a band embroiled in personal drama still sounds as compelling and fresh as it did on release.
'Rumours' was the work of the second incarnation of Fleetwood Mac, at the turn of the 1970's founder member and blues guitarist Peter Green left the band. The next few years gave a flavour of what was to come; a revolving door of troubled band members and relationship drama.
In 1974 Mick Fleetwood, along with John and Christine McVie recruited Lindsey Buckingham and Stevie Nicks and 'Rumours'-era Fleetwood Mac was born.
Mick talks to Johnnie about life in the Fleetwood Mac bubble, from the relationship dynamics of the band to drug abuse and rock and roll decadence and the strange alchemy that produced such iconic songs as 'Dreams', 'Go Your Own Way' and 'The Chain'.